2016/2017 Spring M.Sc. Program Application Exam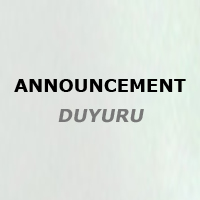 2016/2017 Spring M.Sc. Program Application Exam
Exam Date, Place: 16.01.2017 Monday 10:00 Balgat Campus A202
In the written exam each candidate will answer four questions.
One of the four questions will be math question (Differential Equations or Linear Algebra).
Then you will choose among;
Mechanics option (Statics, Strength of Materials, Dynamics Questions) or Thermo-Fluid option (Thermodynamics, Heat Transfer, Fluid Mechanics).
Don't forget to bring your calculators.