MICROFLUIDIC DESıGN AND CHARACTERIZATION LABORATORY / MİKRO AKIŞKAN TASARIM VE KARAKTERİZASYON LABORATUVARI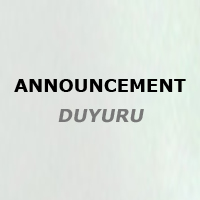 Microfluidic Design and Characterization Laboratory in Çankaya University Mechanical Engineering Department aims to provide an environment for analysis, design, and testing of novel microfluidic devices and structures. Workstation included in the laboratory allows the researchers to simulate their designs. For characterization purposes, the laboratory involves a fluorescent microscope equipped with a high speed camera (up to approximately 300 fps) and a pressure controller, which is capable of providing -600 mbar to 1 bar. The equipment is used for providing the flow within the microfluidic device being tested and capturing real-time images during testing. The laboratory is also equipped with a horizontal flow cabin, which is used to keep microfluidic devices clean. Although fabrication facilities are not included in the laboratory, designed microfluidic devices can be fabricated on PMMA substrates using micro milling and hot-embossing by using the CNC machining center and the hot press available in Mechanical Engineering Department's laboratories.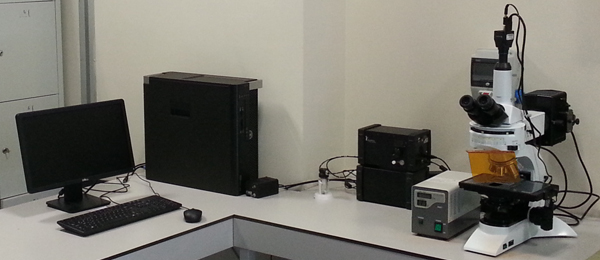 Çankaya Üniversitesi Makine Mühendisliği Bölümünde yer alan Mikro Akışkan Tasarım ve Karakterizasyon Laboratuvarı, yeni mikro akışkan cihazların ve yapıların analizleri, tasarımları ve testleri için bir ortak sağlamayı amaçlamaktadır. Laboratuvarda bulunan iş istasyonu, araştırmacıların tasarımları ile ilgili simülasyonları gerçekleştirmelerini sağlamaktadır. Karakterizasyon amacıyla laboratuvarda, üzerinde yüksek hızlı kamera (300 fps hıza ulaşabilen) bulunan bir floresan mikroskop ve -600 mbar ile 1 bar arasında basınç sağlayabilen bir basınç denetleyici bulunmaktadır. Bu cihazlar test edilen mikro akışkan cihazda akış sağlamak ve test sırasında gerçek zamanlı görüntü almak için kullanılmaktadır. Laboratuvarda ayrıca, mikro akışkan cihazların temiz tutulabilmesini sağlayan bir yatay akış kabini bulunmaktadır. Laboratuvarda üretim imkanlarının bulunmamasına karşın tasarlanmış mikro akışkan cihazlar, PMMA altlıklar üzerinde mikro frezeleme veya sıcak baskı yöntemleriyle Makine Mühendisliği Bölümü laboratuvarlarında yer alan CNC işleme merkezi ve sıcak pres kullanılarak üretilebilirler.